The TIBL-Project was presented in the frame of the special session on Blended Learning and Quality Enhancement.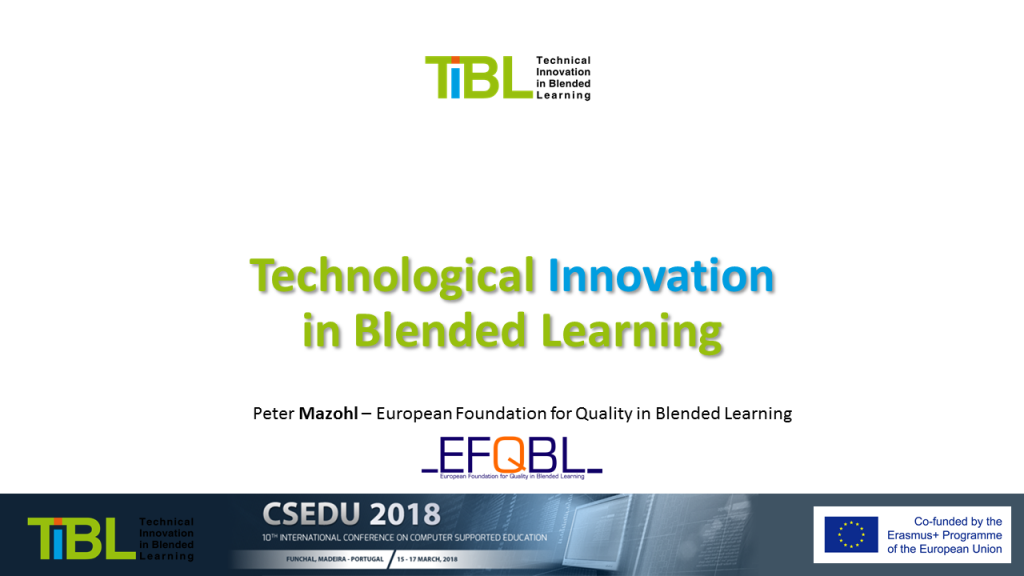 On behalf of the consortium, Peter Mazohl submitted a paper about the project (with the co-authors Ebba Ossiannilsson and Harald Makl). At the conference the project with a special focus on the rationale, the identification of the problems and the strategies for solving the mentioned problems was presented. In an interesting discussion several aspects of the project were analysed by the audience.
Several identified aspects were agreed by the listeners. This was for example the problem, that learning can not be delegated, as well as the identified problematic situation of the use of multiple devices in technology enhanced training.
About the CSEDU: The International Conference on Computer Supported Education is one of the most important meeting places for the presentation and discussion of computer-supported learning.